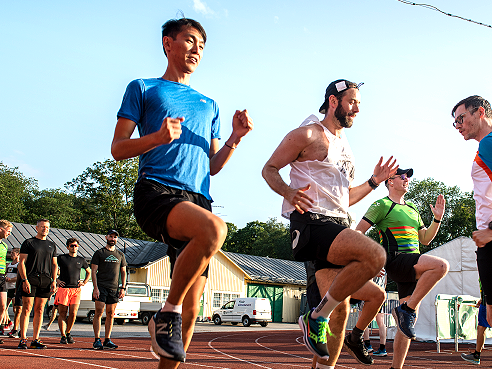 Supporting new comers and asylum seekers
Stockholm Frontrunners IF works together with RFSL Newcomers – a network for LGBTQ+ people who are asylum seekers and new arrivals to Sweden. This partnership is supported by the Swedish Sports Confederation and the Stockholm District Sports Federation.
The purpose of the partnership is to invite new arrivals to Sweden to participate in sports activities together with us on equal terms.
It aims to create new contacts and understanding for both parties, and help new arrivals to gain a network, meet new friends and integrate into Swedish society.
Photo: Amanda